Learn how to make your own sandals in this no sew workshop, all we need is your foot size. So much fun. Have your group gathering min number of 6 people or come to one of my classes. Held at the Ormeau Community Centre. A modern centre close to motorway, walking distance shops and free parking.
Sandal Making Materials included in cost.
$265
Payment required upfront to secure spot.
As a curtesy there will be equipment for you to use and also purchase if you would like to continue at home.
Date and Time
Sat, March 25, 2017
9:00 AM – 5:00 PM AEST
Location
Ormeau Community Centre
Cuthbert Drive
Ormeau, QLD 4208
https://www.eventbrite.com/e/sandal-making-workshop-tickets-32433518527
Once payment has been made a starter pack with be sent out, then let the magic begin.
… Date close for this workshop is Wednesday 22nd March 2017.
Minimum numbers required for this workshop to go ahead.
Sandal making material kits are pre cut kits with strapping of your choice.
Interested in learning to make a variety of shoes, these up and coming workshops…..
Sandals $265
High heels $545
Kitten heel $445
Ballet pumps $345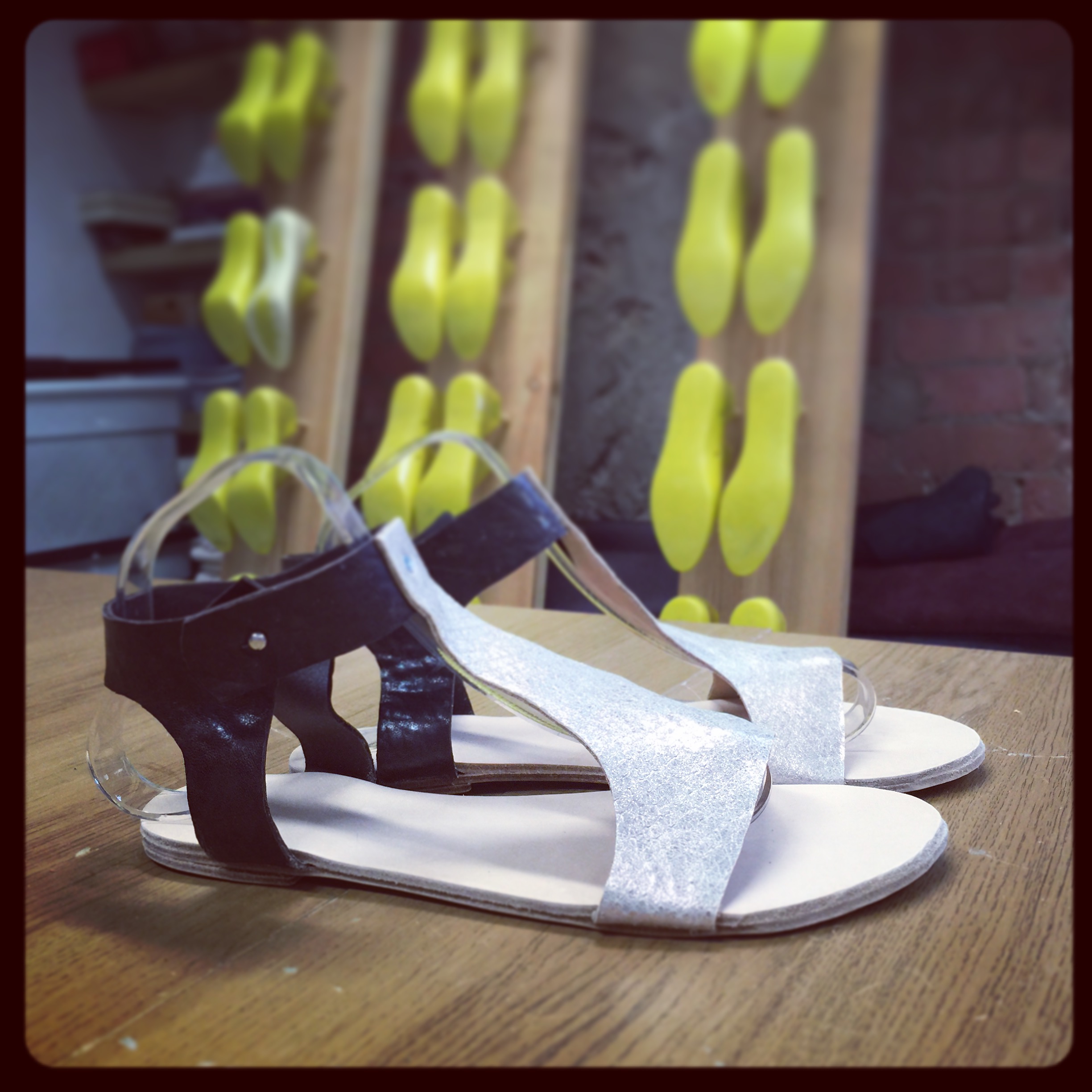 Our Sandal making home haze parties have been hot this year. Get a group of your besties together at home and we will make them in the comfort of your back yard or kitchen table. Prices are reduce for these visits. Minimum of 6 people and the type of sandal may be tailored to your wishes to a certain extent. Contact us for available dates and book your own.
Disclaimer we take every precaution during the workshop to ensure our clients are adhering to our very high OHS standards. A strong smelling glue is used, sharp knives and heat gun. If you have any issues with these during the workshop please advise the trainer.
The shoes you make are wearable once the glue is set. When sizing the sole / insole to your foot shape every consideration is taken. If you have pre existing foot problems it might be best you take your hand made shoes to your doctor to see if you should be wearing them. This might sound ridiculous, however through fitting and adjusting you will improve your footwear and have a better understanding of your own needs. My workshops are purely a tool for my delightful clients to learn the shoe making process, perfecting this to your needs does take time and practice.
The Porcelain Tree
Organizer of Sandal Making Workshop
The Porcelain Tree is newish brand, Est 2011.
The Porcelain Tree is a sustainable, eco friendly life with style with well made, recycled, reused and up cycled items to enhance our lifestyle. We have a love of old found vintage pieces that are timeless, items such as industrial cast metal and transforming them into furniture and making stylish clothing using Linen, bamboo and cotton. Living in London I discovered the amazing and exciting world of preloved, second hand and car boot…. what ever you want to call it. The beauty that is hand made, artisan and master crafted from a time that we can only dream about these days. Before it was trendy here in Australian I was collecting in London to bring home for my dream that is now The Porcelain Tree.
Incorporating my love of fashion, teaching about fashion and workshops we are bringing you super cool shoe making, sandal making and sustainable sandal making workshops at various location this year.
Included in the collection are Antiques and Collectables made in UK, Australia and Europe.
We hope you enjoy the process of shoe making
Sandal Making Workshop at Ormeau Community Centre
Cuthbert Drive, Ormeau, QLD 4208